Hey you all! Thx for the encouraging comments! I was not meaning to complain, but it does get overwhelming at times. And I am a terrible procrastinator, so things tend to pile up.... LOL
We were out messing around with our goaties this evening and having fun :) So we took some pics.
Patches and Belle.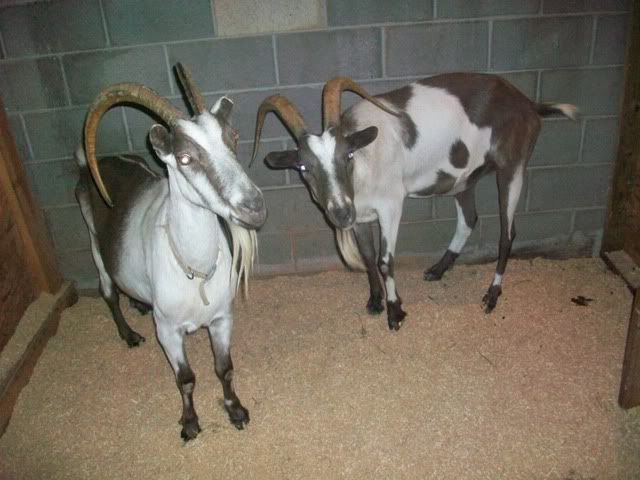 Belle is still favoring her front left foot. Kevin held her head so I could check it this evening before church, but I didn't feel anything wrong or notice anything out of the ordinary. She did flinch when I rubbed her shoulder, though. It definitely is not her foot, as we had suspected it could be. Her feet are in good shape, other than needing trimmed badly! But that is another job to tackle another day ;) So we are hoping it will heal up soon. If it doesn't we may try some liniment of some sort. Aren't they cute though?! They are gettin' used to us I think :)
Kevin and Cassie and Faith playing with the three smaller girls :)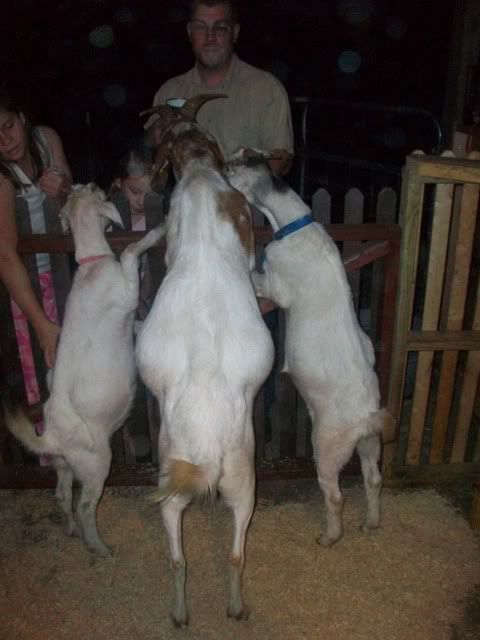 It is all gone Hope, really! LOL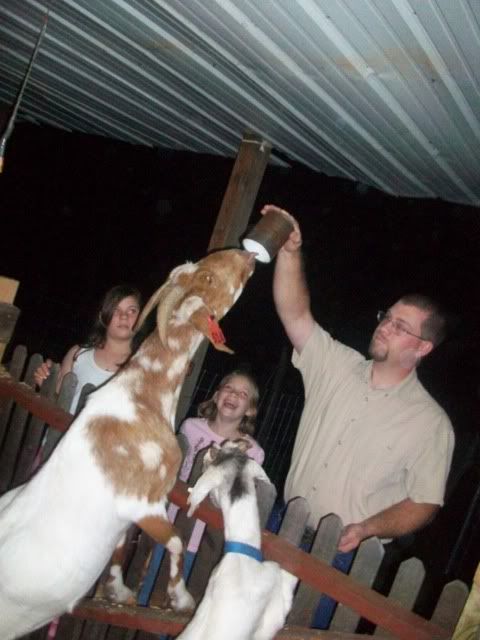 The littles! Are they not the cutest?!?! That is Alice in the blue, and Bella in the pink.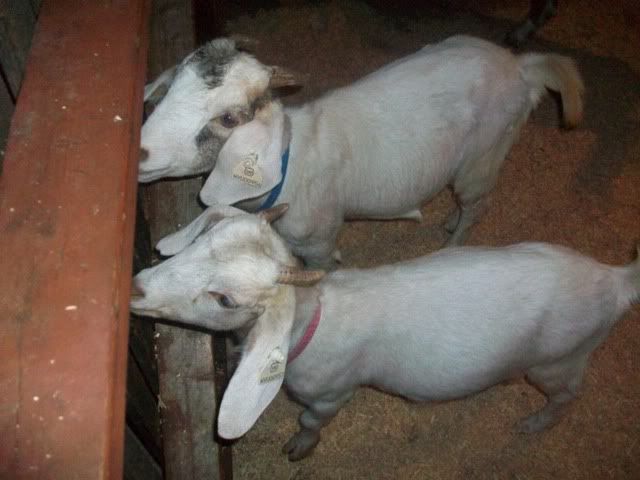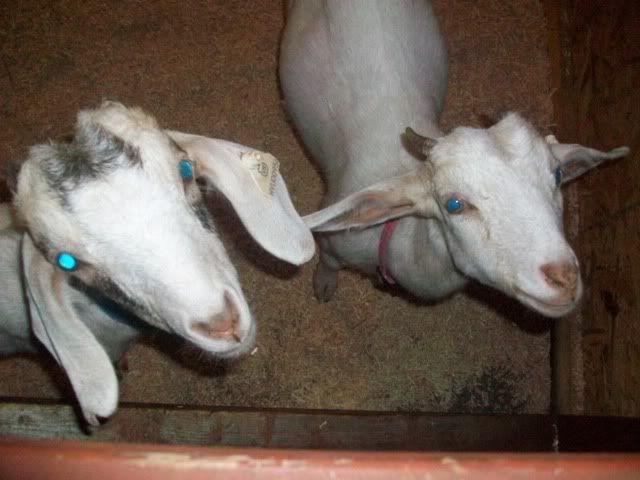 Sweet lil Bella. She is doing so well. She is still tiny, but she has lost her baby fur for the most part. Finally. Now that she has lost it, I wonder if she'll get a thicker coat for winter?!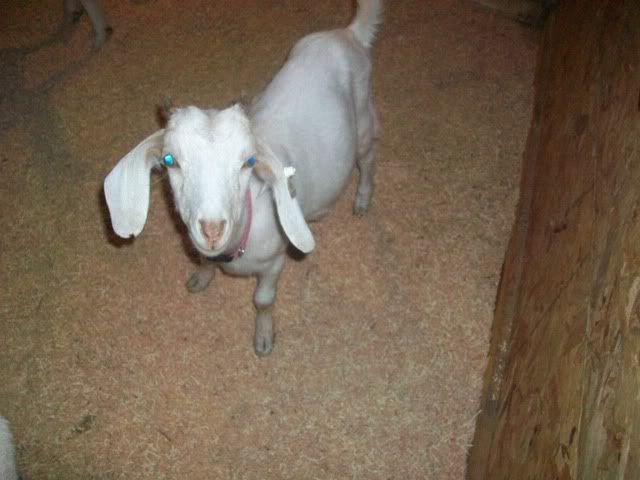 LOL! Still coming back for more!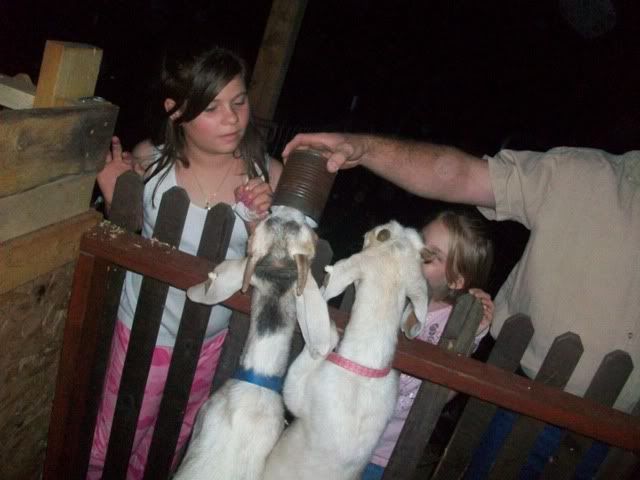 Seriously girls. It is all gone!!