This will cheer you up!
For anyone not on my facebook:
If you LOVE that song of Jason Aldean's - Hicktown - this part applies ;)
Little Jimmy Jackson is jackin' up his Bronco.
He's gonna lay a little rubber later on at the truck pull.
And all the girls are getting' pretty... they're sprayin' on the White Rain.
Yeah, they're gonna get a rowdy tonight down at the football game.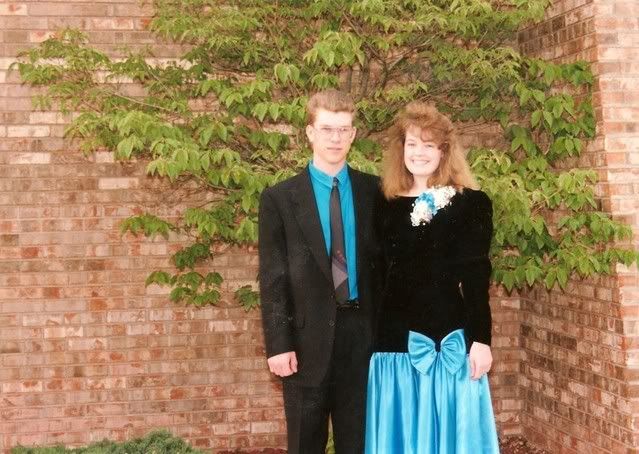 That's me and Kevin at the Teen Banquet in 1993. One month before we got married.
I love this picture. Even with the big hair. We look so young!! And good lookin'!! haha
Just thought I would post it for anyone who missed seeing such a gem on Facebook ;) Kevin looks a bit dusty because I neglected to clean off my scanner. (duh!)