...of Kela's bday party
and some of us swimming the other day :)
And Kevin on his fork truck at work! :)
Kela's par-tay!
The cake!
Here is the bday girl doing the cha-cha-cha! :) Along with Faith and Samantha. Two of her friends are in the background :)
The birthday girl with her hat from her Grandma V, along with two of her good friends :)
Some of Cassie's friends (they are actually Faith's age, except the girl in yellow who is Cassie's age! I have short kids...:-p)
And Raechel with a girl from church and Daphne.
And some of MY friends ;) These are two of THE cutest babies EVER :) Hello Anne! *waves* Anne is the adorable mama in braids ;)
Marcia and me. I used to babysit Marcia. She used to babysit Kela and Cassie. Then she got all grown up and busy, and we don't get to see her enough, even though she lives right beside us!
I love this one. Me and Kevin. I told him he didn't need to be so obvious that he didn't want to get his pic taken and he said she just caught him at a bad moment ;) Gotta love him :-D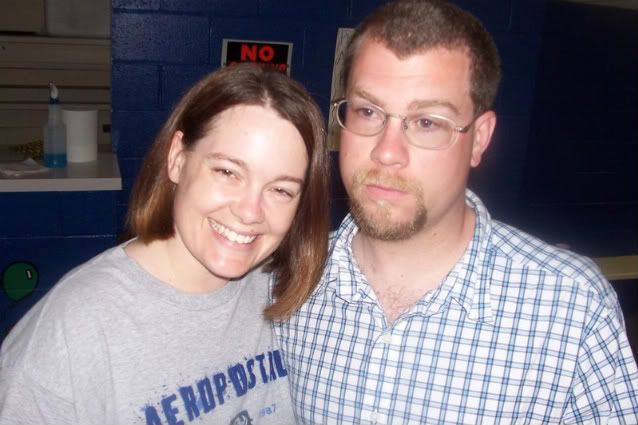 Swimming fun!
Cassie jumping off the diving board :)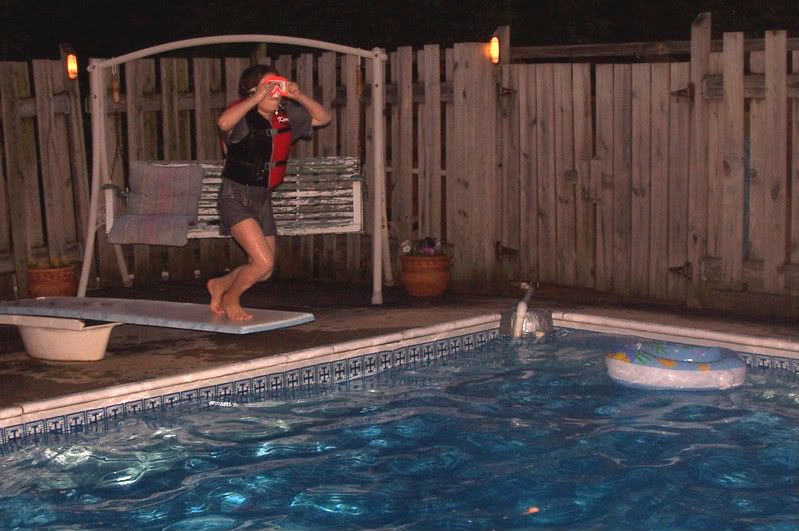 Faithy taking her turn! With me waiting my turn in the background..
**Edit: Sorry, guess I am not allowed to have those pics of Kevin up!
And she took pics of me coming off the diving board, but they were blurry! ;)