Beautiful Bride going down the aisle with her daddy :)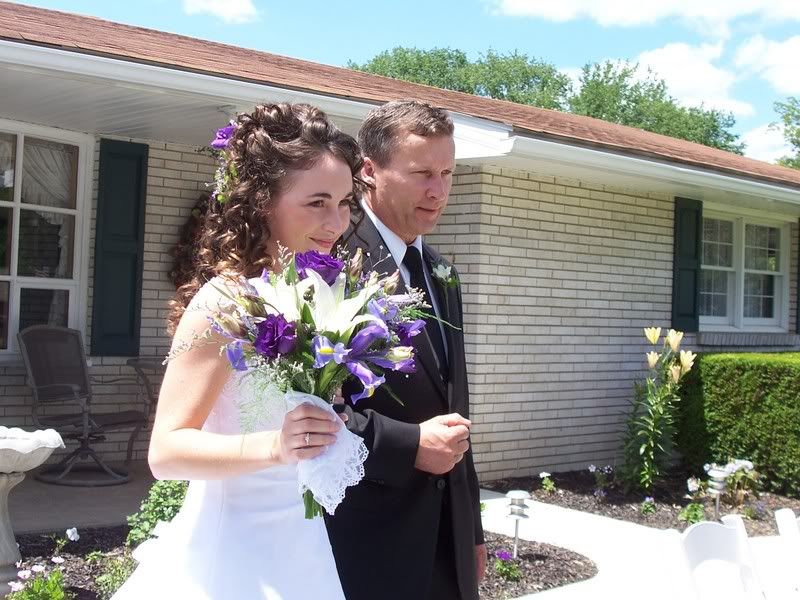 Ain't she a doll? :)
The Very Nice Groom, along with the preacher, who is also Very Nice.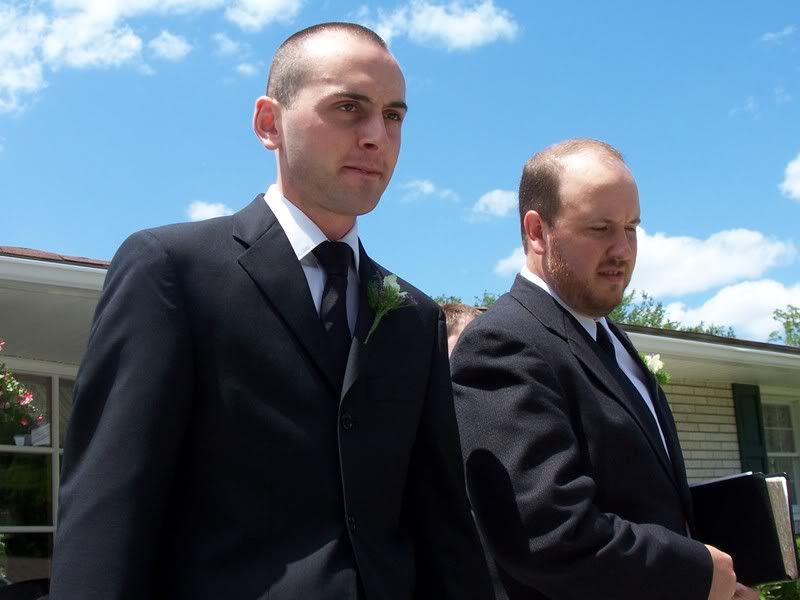 Receiving line, including Grandma Sams! :)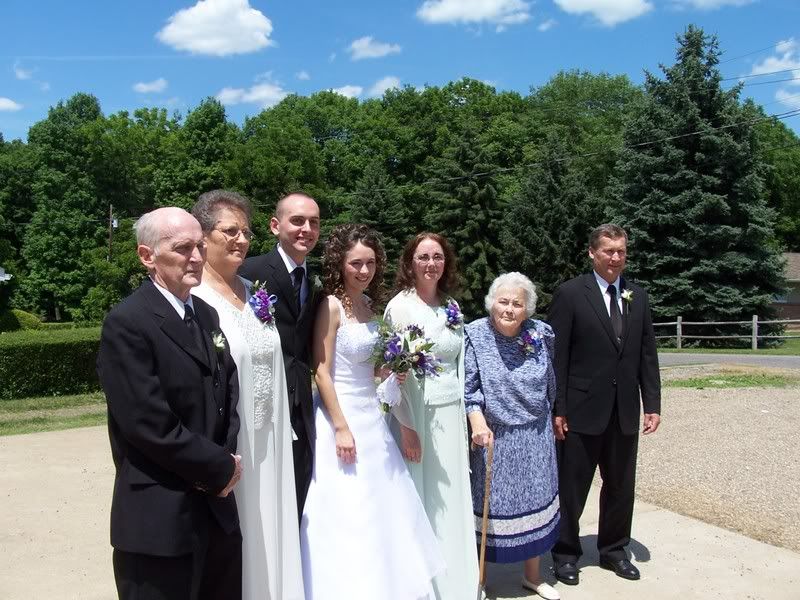 Mommy and Daddy posing beside her very pretty cake she made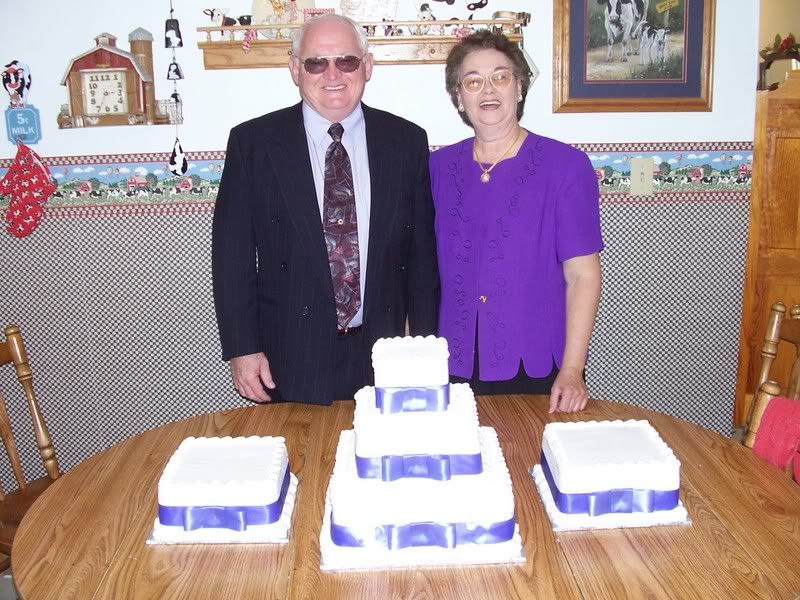 Cake in da FACE, BABY! haha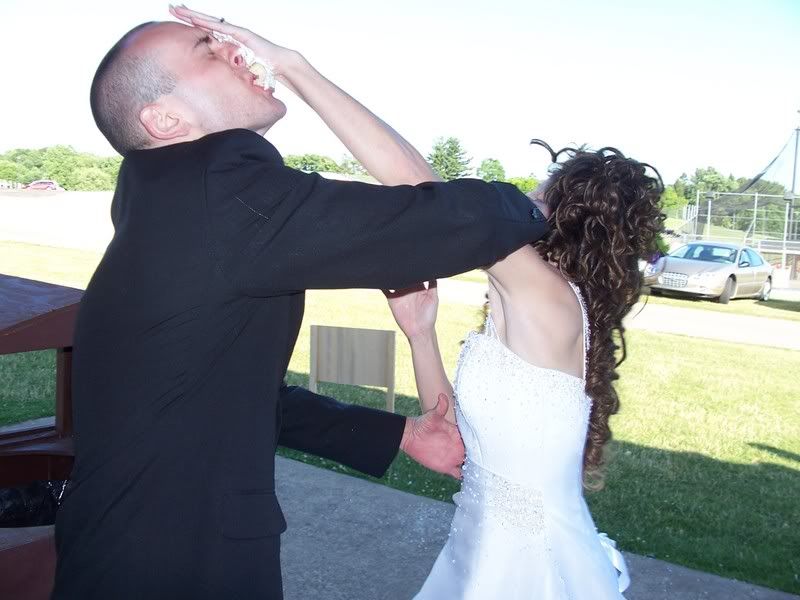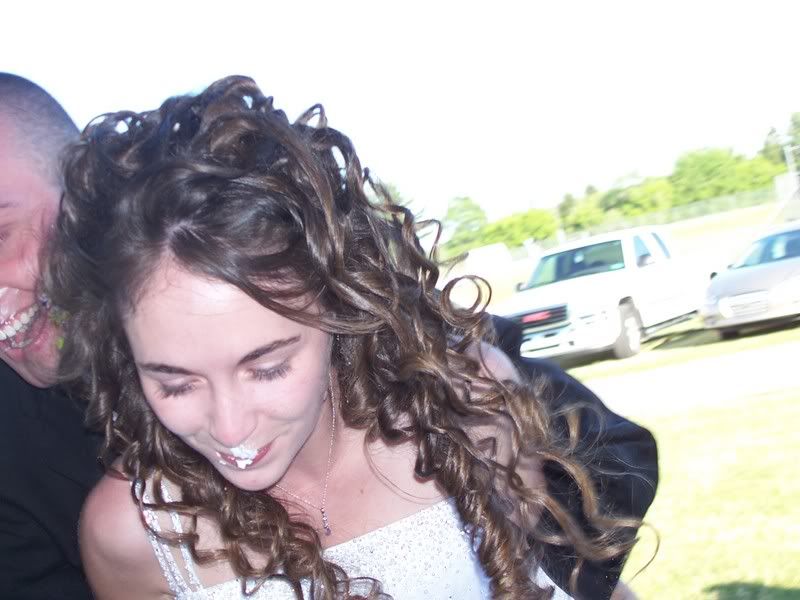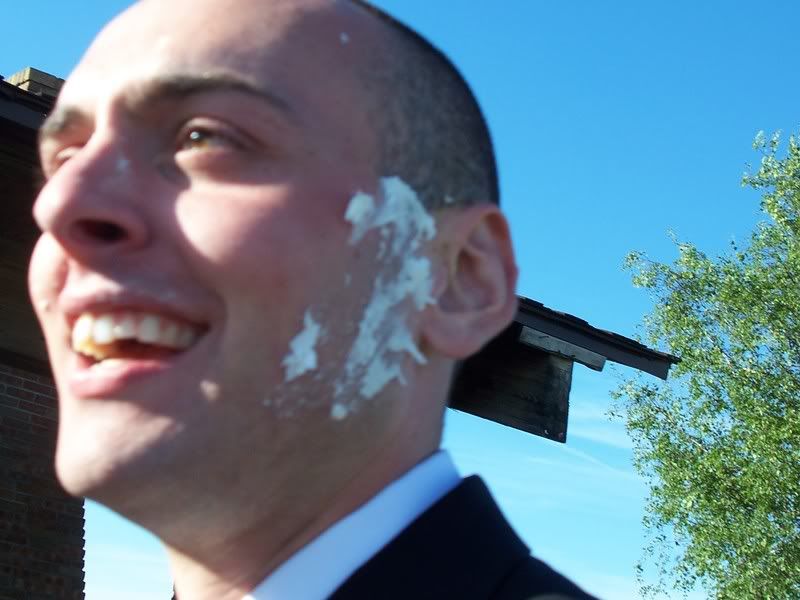 But they very quickly and cutely made up for smashing cake into each other's nostrils!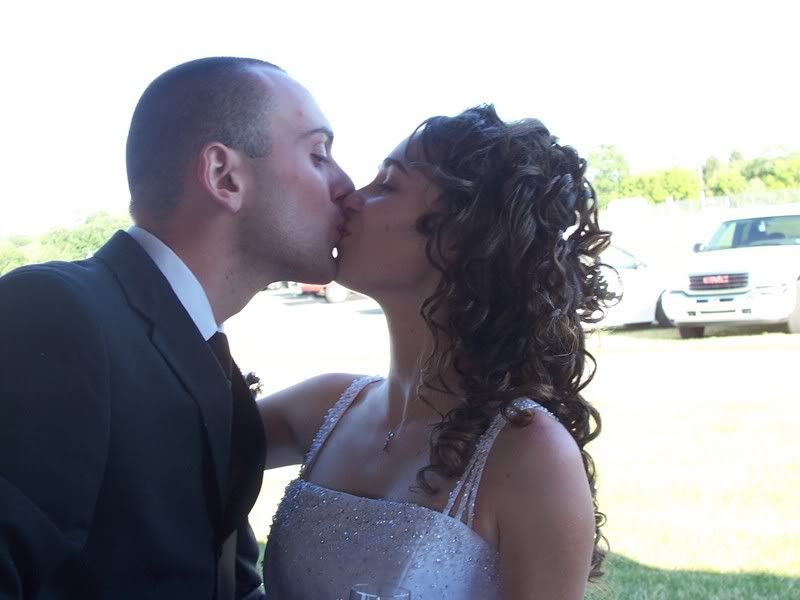 Us'ns Kress girlies. We are pretty cute ain't we? ;)